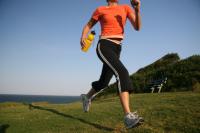 ISN'T IT TIME TO GET YOUR LIFE BACK ON TRACK?

As an interactive, solution-focused therapist, my treatment approach is to provide support and practical feedback to help clients address current life challenges and long-standing issues. With compassion and understanding, I help individuals find resolution to a wide range of personal concerns and psychological issues.
With an integration of complimentary approaches, I draw from a variety of methodologies and techniques to incorporate what is most helpful for each individual. I have had extensive post-graduate training in Cognitive Behavioral Therapy, Dialectical Behavior Therapy, Acceptance Comitment Therapy and Positive Psychology. In addition, I have had post-graduate training and certification in the area of coaching, and I have been able to design highly individualized treatment plans involving CBT, DBT skills training and DBT coaching calls.

In a comfortable and supportive atmosphere, I offer a highly personalized approach tailored to each of my client's individual needs to help them attain the personal growth they're striving for. Together with each client, I work to develop their strengths to achieve their life goals.
CBT Certified Therapist Jacqueline McLean Martino, MSW, LICSW 508-579-1575


Family, couples, divorce & personal counselor - Therapist, Divorce Coach, Parent Coordinator, Licensed Clinical Social Worker, individual therapy, intensive therapy, family therapy, case manager, Certified Cognitive Behavioral Therapist, CERTIFIED CBT THERAPIST, intervention, eating disorders, divorce consulting, Guardian ad Litem, advisor, life counselor, success and career-change advisor, Educator, marriage therapist, Licensed Clinical Social Worker, licensed independent clinical social worker, LCSW, LICSW, patient advocate, marriage counselor, relationship therapist, counseling, family counselor, divorce counselor, wellness education, divorce coach, professional burnout, stress management, holiday issues, grief, parent-child issues, child development issues, high conflict divorce, substance abuse, dual diagnosis substance abuse with anxiety or mood disorders, emotional upset, emotional distress, feeling badly, personal counselor in Worcester, Educator, Motivational Speaker, MSW, Master of Social Work

certified in CBT

, success counseling, success advice, public health, intervention, eating disorders, cognitive behavior therapy, divorce consulting, substance abuse, public speakers, psychology, cognitive therapy, psychotherapy, cognitive behavioral therapy, goal-oriented therapy, counseling, group therapy, therapy, parent coordinator, family counselor, personal counselor in Worcester, parent coordinator covering all of Metro West and Worcester County, psychology, cognitive therapy, PTSD, anorexia, anorexia nervosa, bulemia, attention deficit disorder, ODD, cognitive therapy, Cognitive Behavioral Therapy, oppositional defiance disorder, depression, anxiety, panic, self-immolation, substance abuse, alcohol abuse, alcohol dependency, alcoholism, abuse, dependency, anorexia, bulemia, bulimia, bulimia nervosa, binging, binge eating, Clinical Psychology, conflict, divorce, alienation, OCD, ADD, ADHD, success, self-esteem, Jacqueline McLean Martino, - Jacqueline Martino, MSW, LICSW, "the therapists' therapist," - certified in cognitive behavioral ther

apy and coaching. Go

al-oriented therapy,, Blue Cross Blue Shield, BCBS, HMO Blue, Harvard Pilgrim, HP, Harvard-Pilgrim, Health New England, Tufts

, UBH, United Behavioral Health, United Healthcare, Wo

rcester, MA, Acton, Ashburnham, Ashland, Auburn, Auburndale, Axtell Corner, Ba

rre, Bellingham,

Berlioxborough, Boylston, Brimfien, Beverly Road, Blackstone, Bolton, Bld, Brookfield, Browns Corner, Burncoat, Camp B

arton, Camp Bob White,

Carterville, Chadwick Square, Camp Kinneywood, Chaffinville, Chapinville, Charlton, Charlton City, Cherry Valley, Choate Park, Clinton, Cochituate, Cominsville, Cordaville, Dawson, Dodge, Dorothy Pond, Douglas, Dudley, East Millbury, East Princeton, Edgemere, Fayville, Fiskdale, Fitchburg, Framingham, Franklin, Gardner, Grafton, Greendale, Hardwick, Hayden Pond, Hayden Row, Holden, Holland, Holliston, Hopkinton, Hubbardston, Hudson, Jamesville, Jefferson, Kittville, Lake Park, Lambs Grove, Lancaster, Leister, Leominster, Lynn, Lynnville, Madison, Marlborough, Maynard, Medfield, Medway, Mendon, Milford, Millbury, Millville, Morningdale, N
atick, Nobscot, Northborough, Northbridge, North Milford, North Spencer, Oakham, Oakland Heights, Oxford, Oxford Heights, Pakachoag, Paxton, Pleasant Valley, Pondville, Princeton, Quinapoxet, Quinsigamond, Rochdale, Ro
ckville, Ruralville, Rutland, Saxonville, Sherborn, Shirley, Shrewsbury, Southborough, Southbridge, South Grafton, South Lancaster, South Milford, Spencer, Sterling, Sterling Junction, Stoneville, Sturbridge, Sudbury, Sunderland, Sutton, Tafts Corner, Tatnuck Hill, Union Chapel, Upton, Uxbridge, Ware, Warren, Wayland, Webster, Webster Square, Wellesley, Wessonville, Westborough, Westchester, West Boylston, West Medway, West Sterling, West Sutton, West Upton, Westview

, Wilbraham,

Wilkinsonville, Whitinsville, Whitneys, Wilbraham, Woodville, Worcester, Massachusetts, North Grosvenordale, CT, Putnam, CT, Thompson, CT, Connecticut, Union Village, RI, Woonsocket, RI, Rhode Island, Top therapists in West

borough, Best therapists, p

sychotherapist, Clinical Psychotherapy, Clinical Social Work, Patient advocate
...
COUNSELOR,

CBT-CERTIFIED THERAPIST, CERTIFIED COACH

, Recovery Coach ..........................................